Join us for
GLOBAL

21st - 23rd June 2023
JOIN 1000S OF ASSISTANTS FROM AROUND THE GLOBE | 48 HOURS OF WORLD-CLASS TRAINING | WORLD'S LEADING TRAINERS FOR OUR PROFESSION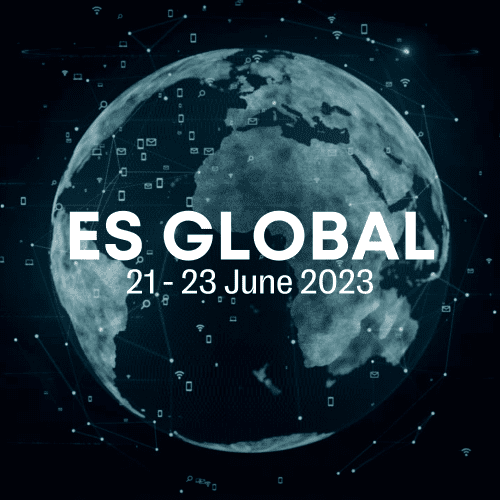 ES GLOBAL 2023
Our world-class flagship online training conference for Assistants is back! Now in its fourth year join ES Global for 48 hours of continuous training, networking, and personal development PLUS 30 days of post-event access to all the replays.
ES Global brings you the world's top trainers for administrative professionals. This all-encompassing training event will touch upon all aspects of your role, such as:
Ground-breaking thought leadership on the future of the role
Latest developments for best practice in the new world of work
How to structure your role to become more productive
Cutting-edge advice on developing your strategic business partnership
A roadmap for career development and role progression
Exclusive interviews with top-performing assistants & leaders
Tips for forming and growing your network
The latest technical skills for enhanced performance
PLUS a huge dose of inspiration and motivation!
To become exceptional, you need to be trained by the exceptional and we pride ourselves on bringing you the best of the best. You will see over 40 world-leading trainers. We aim to not only improve your work life but to help you strive for bigger and better things every day – and most importantly give you the tools to keep up to date for this ever-evolving role.
Standard Ticket


USD $

259
Subscribe to the magazine & save USD $50!
Already a magazine subscriber? Log in to your account
48-hours of continuous personal development
Networking opportunities
Interactive chat with your peers & speakers
30-day access to the recordings after the event
Not sure how to ask?
We make it really easy by sending you a business case letter that has helped thousands of Assistants to ask for funding to attend our events and training.