THE WORLD'S LEADING TRAINERS | OVER 3000+ HAVE ATTENDED | EXECUTIVE SUPPORT'S SIGNATURE CONFERENCE FOR ASSISTANTS
Executive Support LIVE Cape Town
Join us for two days of unparalleled workshops, training, motivation and networking.
Executive Support LIVE is the world's leading international conference for Executive and Administrative Assistants.
Don't miss this opportunity to spend two days focusing on your career progression and development!
Engage in meaningful conversations with colleagues and speakers, expanding your administrative resource network.
Learn to lead alongside your executive and your teams.  Come away with new, updated, and practical skills.
We know you will leave our signature conference for Assistants inspired to challenge your role and excel in your career.
Executive Support LIVE, Cape Town, promises to be one of the best Executive Assistant conferences of 2023.
LIVE is Life Changing.
If you would like to attend but are unable to pay in full, we have monthly payment plans available. Please contact us to find out more.
All Access


USD $

875
Subscribe to the magazine & save USD $180!
Already a magazine subscriber? Log in to your account
2 x Half-Day Workshops
1 x Full-Day Conference
Informal Networking Event - Meet the Speakers
3-Course Celebration Dinner
Exclusive Discounts on Hotel Rates & our Cape Town Tour Activities
Limited spaces available
Not sure how to ask?
We make it really easy by sending you a business case letter that has helped thousands of Assistants to ask for funding to attend our events and training.
About The Event
What to look forward to!
LIVE is the highly anticipated conference for professional Assistants, presented in person. We bring like-minded peers together for two days of intense learning and networking, announcing emerging best practices and methodologies relevant to your role. Irrespective of where you are career-wise, LIVE is the conference you cannot afford to miss.
What you will receive
LIVE will present you with the most pertinent opportunities currently available in the market, delivered by the world's best trainers and thought leaders over an intensive two days. LIVE will help you to evaluate what changes you can make and how you can make a difference within your role and your organisation. You'll enjoy energised networking and camaraderie as part of the overall experience too.
You will leave LIVE with renewed purpose; equipped with the mindset, methodology and tools to gain the responsibility, progression and recognition you desire. You will have effective strategies to reduce costs and improve performance and will have made new business connections.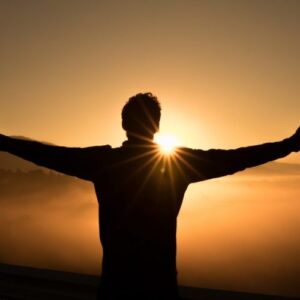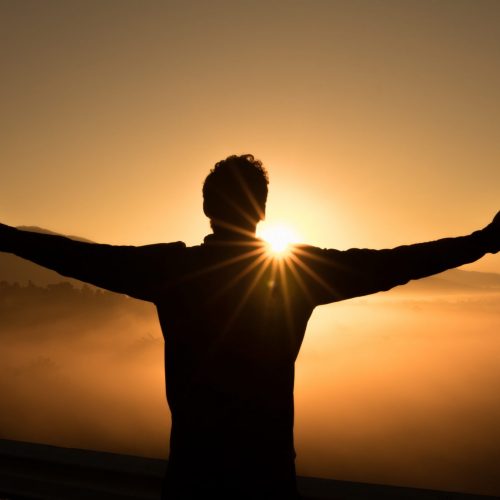 Our pledge to you
We want to help you to become the best version of yourself that you can be; that is our number one objective for doing what we do, and how LIVE began. We have helped thousands of Assistants grow and excel in their careers, and have been backed by Executives, CEOs and VPs from an array of companies, industries and sectors who now understand and respect the value and input a modern-day Assistant provides. Ultimately, we will ensure that you learn, thrive and excel in your career.
Become part of the change
LIVE doesn't bring you the run-of-the-mill or the obvious. We continuously look for new ways to teach, enhance and future-proof your role. We have a growing global community of assistant professionals ranging from graduates to experienced thought-leaders, most of whom have attended LIVE at least once and continue to do so. In fact, 84% of our attendees, across the world, tell us that LIVE is one of the best conferences that they have ever attended. They continue to attend because of the impact it has instilled and the difference it has made.
What are our events like?

Amazing

|

Life Changing

|

Inspiring
What our attendees say:
The best two days an Assistant could spend on themselves. Lucy Brazier and team... take a bow. Phenomenal speakers, perfectly curated. Every session added value to the conference. I would not hesitate to recommend to any level Assistant.
Sarah Howson, Former C Suite Executive Assistant 20 Years+ | EA/PA Network Founder

I feel truly energised to provide an even higher level of service to my executives… I've started researching a topic that I would like to write an article on & have spoken to one of my execs about leading a project to unify the EAs across our company… to use Dinah's phrase "I've removed the box."
Colette Martin

I am reassured, rejuvenated, reminded and remotivated that I am in the right profession, a position that requires endless skill sets and constant demand…we do it all and with a smile. It takes a special person to do what we do everyday and we are phenomenal at it. It is a career that I love.
Amber Manezes

I loved meeting a group of people who understand our role. We are unique and sometimes people do not understand what and why we go to the lengths we do. Those at the conference just get it.
Carol Lloyd

I walked away with a spring in my step with renewed motivation and determination to be the best I can, using what I had learned over the course of the two days.
Lorraine Tresnak

I was excited about how much I learned, not just in technology, but in other areas of the career as well. Plus it was very empowering and I feel more energized by my career than ever. I can't wait to teach other admins in my office some of the things I learned, hopefully empowering them as well.
Kayla Hutchens

The Schedule
* Please note that all times below are shown in local time.