Join us for
GLOBAL

20th - 21st June 2024
JOIN 1000S OF ASSISTANTS FROM AROUND THE GLOBE | 24 HOURS OF WORLD-CLASS TRAINING | WORLD'S LEADING TRAINERS FOR OUR PROFESSION
ES GLOBAL 2024
Our world-class flagship online training conference for Assistants is back! Now in its fourth year join ES Global for 24 hours of continuous training, networking, and personal development PLUS 30 days of post-event access to all the replays.
ES Global brings you the world's top trainers for administrative professionals. This all-encompassing training event will touch upon all aspects of your role, such as:
Ground-breaking thought leadership on the future of the role
Latest developments for best practice in the new world of work
How to structure your role to become more productive
Cutting-edge advice on developing your strategic business partnership
A roadmap for career development and role progression
Exclusive interviews with top-performing assistants & leaders
Tips for forming and growing your network
The latest technical skills for enhanced performance
PLUS a huge dose of inspiration and motivation!
To become exceptional, you need to be trained by the exceptional and we pride ourselves on bringing you the best of the best. You will see over 20 world-leading trainers. We aim to not only improve your work life but to help you strive for bigger and better things every day – and most importantly give you the tools to keep up to date for this ever-evolving role.
Standard Ticket


USD $

209
Subscribe to the magazine & save USD $40!
Already a magazine subscriber? Log in to your account
24 hours of continuous personal development
Networking opportunities
Interactive chat with your peers and the speakers
30 day access to the recordings after the event
Not sure how to ask?
We make it really easy by sending you a business case letter that has helped thousands of Assistants to ask for funding to attend our events and training.
About The Event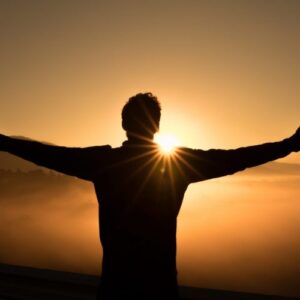 Our pledge to you
We want to help you to become the best version of yourself that you can be; that is our number one objective for doing what we do, and how LIVE began 9 years ago. We have helped thousands of Assistants to grow and excel in their careers, and have been backed by Executives, CEOs and VPs from an array of companies, industries and sectors who now understand and respect the value and input that a top-flight assistant provides. Ultimately we will ensure that you learn, thrive and excel in your career.
Become part of the change
ES Global doesn't bring you the run of the mill or the obvious. We continuously look for new ways to teach, enhance and future-proof your role. We have one of the largest global communities of administrative professionals in the world, ranging from administrative assistants to experienced thought-leaders. Many of the community have attended GLOBAL at least once and continue to do so. They continue to attend each year because of the impact it has instilled and the difference it has made.
What to look forward to!
We never stop learning! You are probably reading this because you are an aspiring support leader passionate about your administrative role, looking to make a meaningful contribution to your organization. ES Global is a highly anticipated online annual gathering for professional assistants.. We bring like-minded peers together for two days of intense learning and digital networking, announcing emerging best practices and methodologies relevant to your role.  ES Global is an annual conference you cannot afford to miss.
Frequently Asked Questions
Do I need to stay awake for 24 hours? 
No – unless you really want to! The training conference will be running non-stop for 24 hours, this will include some breaks. You can log in at any point you like during the 24 hours to see the live training sessions, network with peers, and ask questions to the trainers! However, you will also be given 30 days of free access to the replays, so you can watch any sessions missed in your own time. Some of our attendees just watch the replays, it's completely up to you how you'd like to get the most out of the training conference.  
What are our events like?

Amazing

|

Life Changing

|

Inspiring
What our attendees say:
I feel privileged to have been a part of Executive Support LIVE Global. The last 48 hours were the best time I've ever had in networking and gaining knowledge in my whole career life. Thanks Lucy Brazier.
Manaswini Chouhan

Oh my, what an event. I didn't quite know how it would go in the now virtual world but as usual, it exceeded my expectations. By far the #1 place to go for my profession. The support and boost this gives me as an EA is well-timed and will be utilized to the fullest
Deborah Proudlove

Toasting Lucy Brazier and the Executive Support team on their successful LIVE Global…48 hours of learning…so many highlights…Thank you does not seem enough for what you have given me this weekend
Michelle Herkt Simpson

Recertification & Endorsements
Executive Support Global is an IAAP and an ASAP approved programme and you can earn both IAAP and PACE recertification points by attending. Please contact us for details.
The event is also endorsed by the Institute of Administrative Management, one of the oldest management institutes in the world, having inspired professional business managers and administrators since 1915 and by International Management Assistants, a global association founded in 1974, currently represented in more than 30 countries