Join us for
ES Tech

12th - 13th September 2024
JOIN 1000S OF ASSISTANTS FROM AROUND THE GLOBE | FOR 24 HOURS OF WORLD-CLASS TRAINING | FROM THE WORLD'S LEADING TRAINERS FOR OUR PROFESSION
ES Tech 2024
Want to keep up to date with the latest technology for your role?
Our online ES Tech event contains 24 hours of practical training about new trends in technology and a huge dose of inspiration from the world's top trainers for administrative professionals. We aim to improve your work life and help you strive for bigger and better things every day.
Topics covered during ES Tech include: 
The latest technical skills for enhanced performance

 

Latest developments for best practice in the new world of work

 

Tips & tricks for tools such as M365, Google Workspace & iOs

 

Newest productivity tools

 

Training on Artificial Intelligence, including ChatGPT and virtual reality

 

Social Media Trends

 
Plus much much more!
With over 20 training sessions, this is the ONLY tech-focused conference specifically designed for administrative professionals that covers all time zones!
Network with other delegates across the globe, learn in a friendly and role-focused environment, and participate in Q&A sessions with the speakers*!
Plus you will have 30 days of access to the replays to catch any sessions missed.
This event is not to be missed!
Full Ticket


USD $

259
Subscribe to the magazine & save USD $24!
Already a magazine subscriber? Log in to your account
24 hours of continuous personal development
Networking opportunities
Interactive chat with your peers and the speakers
30 day access to the recordings after the event
Not sure how to ask?
We make it really easy by sending you a business case letter that has helped thousands of Assistants to ask for funding to attend our events and training.
About The Event
Rated in the top 10 courses for 'Digital Skills'
We're delighted to have been rated 4th in the top 10 courses for 'Digital Skills' by findcourses.co.uk.
You can see the full top 10 here.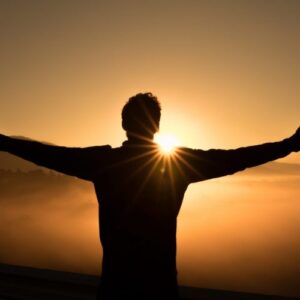 Our pledge to you
We want to help you to become the best version of yourself that you can be; that is our number one objective for doing what we do, and how LIVE began 9 years ago. We have helped thousands of Assistants to grow and excel in their careers, and have been backed by Executives, CEOs and VPs from an array of companies, industries and sectors who now understand and respect the value and input that a top-flight assistant provides. Ultimately we will ensure that you learn, thrive and excel in your career.
Become part of the change
ES Tech doesn't bring you the run of the mill or the obvious. We continuously look for new ways to teach, enhance and future-proof your role. We have one of the largest global communities of administrative professionals in the world, ranging from administrative assistants to experienced thought-leaders. Many of the community have attended ES Tech at least once and continue to do so. They continue to attend each year because of the impact it has instilled and the difference it has made.
What to look forward to!
We never stop learning! You are probably reading this because you are an aspiring support leader passionate about your administrative role, looking to make a meaningful contribution to your organization. ES Tech is a highly anticipated online annual gathering for professional assistants.. We bring like-minded peers together for two days of intense learning and digital networking, announcing emerging best practices and methodologies relevant to your role.
ES Tech is the annual online Tech conference you cannot afford to miss.
What you will receive
ES Tech will present you with the most up to date thinking and training opportunities currently available in the market, delivered by the world's best trainers and thought-leaders over an intensive 24 hours of continuous personal development. It will help you to evaluate what changes you can make and how you can make a difference within your role and your organization. You will leave with a revived purpose; equipped with the mindset, methodology and practical tools to gain the responsibility, progression and recognition you desire. You'll enjoy energised digital networking and camaraderie as part of the overall experience too.
Frequently Asked Questions
Do I need to stay awake for 24 hours? 
No – unless you really want to! The training conference will be running non-stop for 24 hours, this will include some breaks. You can log in at any point you like during the 24 hours to see the live training sessions, network with peers, and ask questions to the trainers! However, you will also be given 30 days of free access to the replays, so you can watch any sessions missed in your own time. Some of our attendees just watch the replays, it's completely up to you how you'd like to get the most out of the training conference.  
What are our events like?

Amazing

|

Life Changing

|

Inspiring
What our attendees say:
I was excited about how much I learned, not just in technology, but in other areas of my career as well. Plus it was very empowering and I feel more energized by my career than ever. I cannot wait to teach other admins in my office some of the things I learned, hopefully empowering them as well.
Kayla Hutchens

I walked away with a spring in my step with renewed motivation and determination to be the best I can be, using what I have learned over the course of the two days.
Lorraine Tresnak

Oh my, what an event. I didn't quite know how it would go in the virtual world, but as usual, it exceeded my expectations. By far the #1 place to go for my profession, the support and boost this has given me as an EA is well timed and will be utilised to the fullest.
Deborah Proudlove

I feel truly energised to provide an even higher level of service to my executives… I've started researching a topic that I would like to write an article on and have spoken to one of my execs about leading a project to unify the EAs across our company.
Colette Martin

The EA profession is an incredible community. We learn to connect (and have lots of fun) on a global scale – and this weekend Lucy Brazier & her team showed us how it is done.
Stacey King

Recertification & Endorsements
ES Tech is an IAAP and an ASAP approved programme and you can earn both IAAP and PACE recertification points by attending. Please contact us for details.
The event is also endorsed by the Institute of Administrative Management, one of the oldest management institutes in the world, having inspired professional business managers and administrators since 1915 and by International Management Assistants, a global association founded in 1974, currently represented in more than 30 countries.